Porcelain Veneers - Baton Rouge, LA
Cracks or Gaps? Watch Them Vanish!
Are you embarrassed by stains, cracks, chips or gaps in your smile? Locally renowned for his expertise as a cosmetic dentist, Dr. John Barksdale can make your smile look flawless—even if it isn't. With porcelain veneers and Lumineers® he can conceal imperfections that are compromising your ability to speak, laugh, and smile with complete confidence. Dr. Barksdale is among only 350 dentists in the world accredited by the American Academy of Cosmetic Dentistry, and is one of ten in the state of Louisiana. He's also a clinical instructor for the Cosmetic Continuum at LSU School of Dentistry and lectures nationally on cosmetic dentistry. Who better to refresh your smile with veneers in Baton Rouge, LA?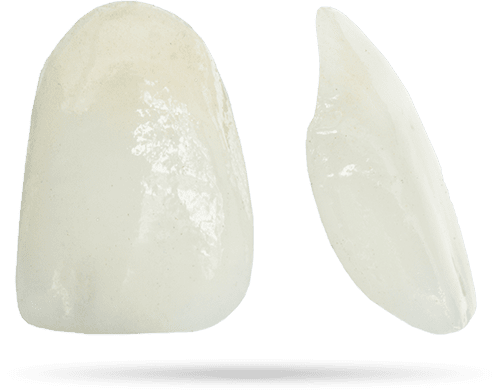 Two Paths to a Perfect Smile
Two Appointments to a Gorgeous Smile
Appointment #1: Your Consultation and Tooth Preparation
During your initial visit, Dr. Barksdale will perform a comprehensive dental exam and learn what you want to change about your smile. Based on all the information he gathers he can begin to prepare your treatment outline. Veneers include removing a thin layer of enamel. With either option, a putty-free digital impression of your teeth is taken and sent to a trusted lab for custom-fabrication. Dr. Barksdale will provide temporary veneers to strengthen any trimmed teeth while you wait for your final porcelain restorations.
Appointment #2: Your Confidence Restored
You'll return to the office a few weeks later to receive your final porcelain, customized veneers or Lumineers. During that visit, Dr. Barksdale will confirm that they match the rest of your smile and fit you comfortably. Once you're both satisfied, the veneers or Lumineers are firmly bonded to your teeth. Once in place, you can enjoy a renewed level of confidence from knowing that your smile looks spectacular!
Don't Settle for Less than a Confident Smile!
Get in Touch
Let's discuss what we can do for you and your family.
Smile Design Preview