SINGLE & MULTIPLE DENTAL IMPLANTS - Baton Rouge, LA
Had Enough of Missing Teeth?
Get Back Your Smile and Your Life!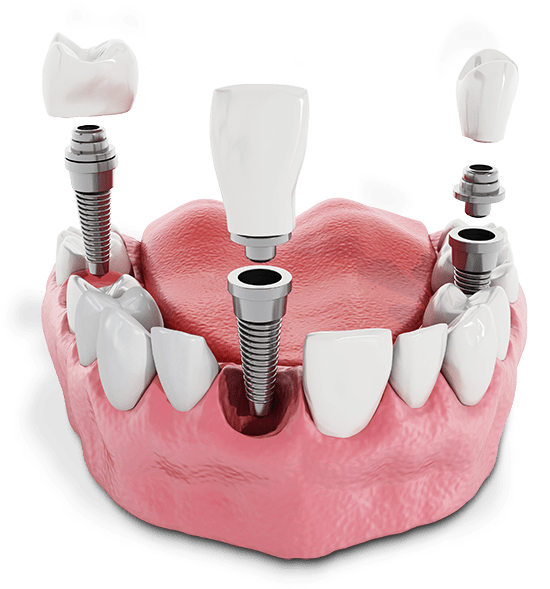 Major Benefits of Dental Implants
Reclaim a Complete Smile in Three Steps
Step 1: Personalized Consultation and Planning
A personalized consultation will give Dr. Barksdale the opportunity to determine if you're a candidate for dental implants. The consultation will also him to learn your unique smile goals as well as perform a thorough dental health assessment. All treatment options will be discussed, which may include fixed bridges or removable partial dentures. Digital impressions of your teeth will be taken with an intraoral scanner—no unpleasant sticky putty. Detailed 3D x-rays, with low-radiation cone beam CT (CBCT) scanner, will capture images of your mouth to better understand all dental issues and aid in the development of an appropriate treatment plan.

Key to the planning process is nSequence® and Blue Sky Bio technology that allows Dr. Barksdale to perform your implant surgery virtually on a computer. In tandem with that, he's able to create customized surgical guides with in-house 3D printers. During the actual implant placement procedure, Dr. Barksdale uses these guides to produce quick, precise, and predictable results.

One of the most exciting aspects of your initial visit is the chance to see your post-treatment smile and give it your approval. Digital Smile Design technology enables you to see photos of what your mouth will look like with dental implants before you've actually have treatment.
Step 2: Ultra-Precise Implant Placement
When you return for your implant placement, we'll first make you comfortable with anesthesia options that may include IV sedation, which essentially allows you to sleep painlessly through your treatment. Dr. Barksdale will then perform any preparatory treatments you may need, such as
bone grafting
to rebuild deteriorated jawbone and
tooth extractions
remove decayed teeth that will be replaced with implants. Depending on the condition of your mouth, you may not need either of these treatments.
.
Dr. Barksdale will then place your customized guide or guides over your jaws. These have pre-positioned holes through which he'll insert screw-like titanium implants into your jawbone. Dr. Barksdale uses only top-quality implants from noted manufacturers including Straumann®, BioHorizons®, Nobel Biocare, and Blue Sky Bio. He'll then put provisional crowns and/or bridges, created in-house, on top of the implants, immediately giving your mouth the appearance and function of a full set of teeth. These will allow you to eat comfortably and speak normally during your recovery.
Step 3: Final Restoration
It typically takes three to six months for the bone to fully heal following dental implant surgery. During this period, your dental implants will bond with your jawbone in a process known as osseointegration. As a diplomate of the American Board of Oral Implantology (ABOI), Dr. Barksdale is highly qualified to oversee your recovery and deal with any issues that might arise, though that rarely happens. He is the only ABOI board certified specialist in Baton Rouge, and 1 of only 4 board certified specialists in the state of Louisiana. The final restorative process begins after your dental implant(s) have healed. Proper care and maintenance will ensure a perfect smile for decades to come!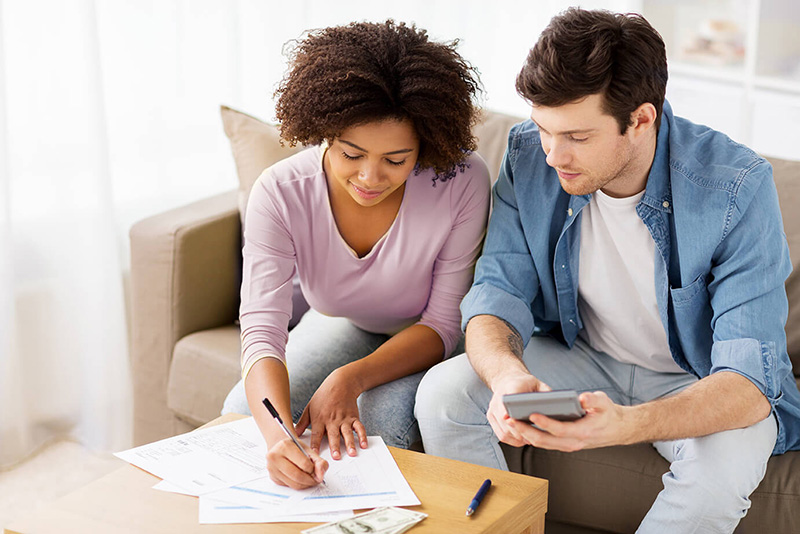 A Restored Smile Is in Your Budget
Dr. Barksdale is committed to getting you the treatment you need to have the smile you desire. That's why our practice works with CareCredit® and United Medical Credit, both leading third-party financing companies. They can help you cover the cost of your treatment with flexible, manageable monthly payment plans. The approval process takes as few as 10 minutes and no down payment is required with some plans. We also accept dental insurance and will complete a complimentary benefits check with your provider. We'll work to make a dental implant in Baton Rouge, LA affordable for you!
Get in Touch
Let's discuss what we can do for you and your family.
See Your Future Smile Now!