Laser Gum Disease Treatment - Baton Rouge, LA
Scalpel-Free, Scare-Free Dentistry
Minimum Invasiveness, Maximum Effectiveness
Gum disease brings with it sore gums, the possibility of tooth and jawbone loss, and even systemic health issues. Misch-trained, accredited, and dual-certified dentist Dr. John Barksdale has the most effective weapon against the disease possible: an intense, focused beam of light. With advanced laser technology and techniques including the famed LANAP® protocol, he can destroy disease-causing bacteria and remove infected tissue with ease. No invasive sharp instruments needed! Laser gum disease treatment in Baton Rouge, LA has transformed the way our patients receive care and heal afterward. Its benefits are unmatched.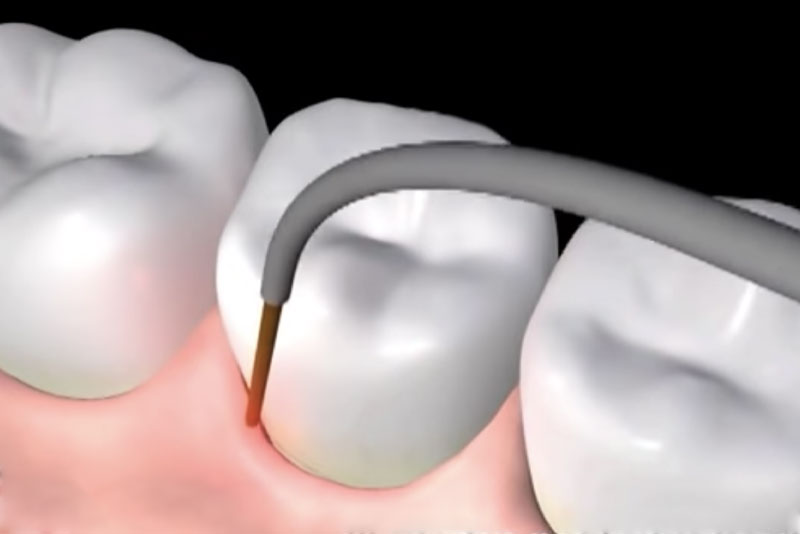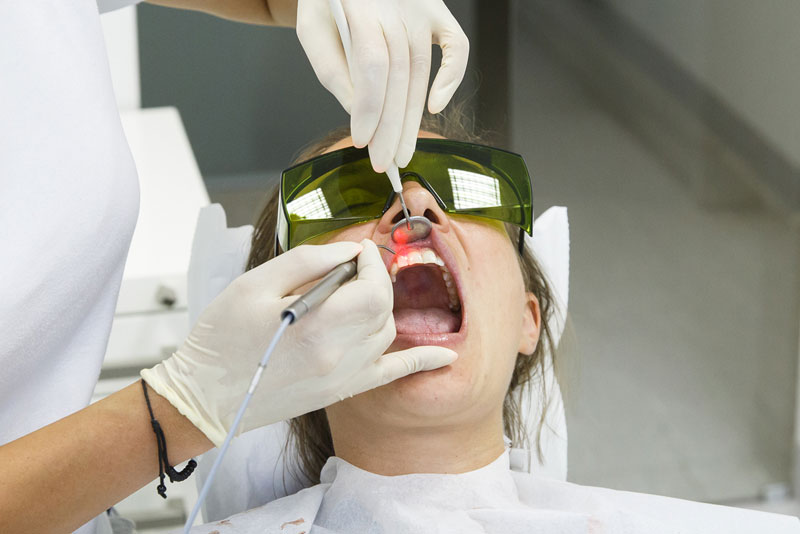 Laser Gum Disease Treatment Options
LANAP
Dr. Barksdale's PerioLase® MVP-7™ system fulfills the roles of scalpels, medication, and sutures in a single innovative instrument. He uses it to provide LANAP, or Laser Assisted New Attachment Procedure, an FDA-approved laser gum disease treatment for which he received special training. This enables him to precisely eradicate bacteria and disease while leaving adjacent healthy tissue fully intact. He can even clear away untreatable diseased gum tissue—a procedure known as a gingivectomy—without using a scalpel or any sharp dental instruments. LANAP allows Dr. Barksdale to treat a large area in one session, which means fewer appointments for you!

The PerioLase MVP-7 is the only dental laser that can deliver the revolutionary LANAP protocol. Dr. Barksdale made the investment so that all of his gum disease patients can benefit from proven, minimally invasive treatment. You need never fear it again!
LAPIP™
Dr. Barksdale can also use the PerioLase® system to provide another type of laser gum disease treatment. LAPIP™, short for Laser Assisted Peri-Implantitis Protocol, can help you overcome peri-implantitis, a condition connected to gum disease in which your dental implants begin to fall out. Though rare, this is a complication you want to avoid in order to protect your smile investment! You can help by brushing and flossing as directed to keep gum disease from developing. If you do develop peri-implantitis, Dr. Barksdale can eliminate bacteria around the implants, encourage jawbone regrowth, and allow your gums to reattach using this pioneering laser protocol!
Experience the Light Approach to Gum Disease
Get in Touch
Call on Dr. Barksdale for worry-free treatment!
Smile Design Preview