General dentistry - Baton Rouge, LA
Complete Dental Care, One Convenient Location
Get Healthy, Stay Healthy
As a general and cosmetic dentist, Dr. John Barksdale can provide you with full-spectrum dental services ranging from complex treatments like dental implants and root canals to fundamental services like checkups and cleanings. He offers everything you need to maintain your dental health—and to improve it when problems arise—here in one convenient office. With extensive and ongoing training, experience as a clinical instructor and in-demand lecturer, and 45+ years in practice, he possesses expertise from all of the dental specialties. For general dentistry in Baton Rouge, LA, you won't find better than Barksdale Dentistry.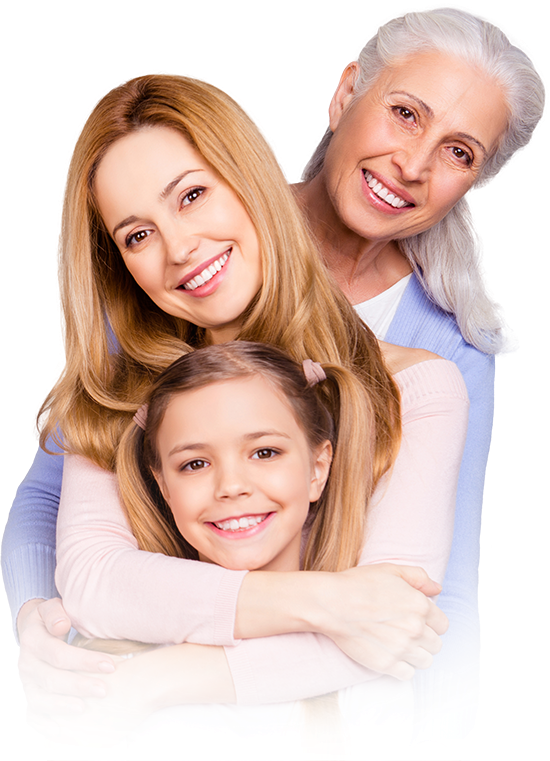 Featured General Dentistry Treatments
Preventive Dentistry
Dr. Barksdale doesn't just treat existing dental issues, he helps you prevent them from happening in the first place with routine checkups, exams, screenings, cleanings, sealants, and fluoride treatments. Good dental hygiene habits and regular care are key to a healthy mouth and a happy life. Have you scheduled your next appointment yet?
Emergency Dentistry
Have a dental emergency? Count on us to be responsive during a potentially frightening and painful time. Dr. Barksdale will see you on the same day whenever possible for a variety of emergencies and treat your issue with the sense of urgency you need. Call us at 225-292-8783 for emergency care.
Root Canals
Dr. Barksdale has been able to save countless infected teeth from extraction with root canals. For this procedure he clears all diseased tissue and signs of infection from inside your tooth roots, replaces the pulp with a special filling material, and places a new crown on top of the tooth to keep it strong.
Dentures
Dentures are a proven, economical way to replace missing teeth. In their modern form, these appliances fit more comfortably and look more like natural teeth than ever before. Dr. Barksdale offers full and partial dentures, so whether you're missing just a few teeth or all of them, he can restore your smile.
Sedation Dentistry
Our first priority during every procedure is making you calm and comfortable. We achieve this both through our reassuring chairside manner and one or more sedation options. Dr. Barksdale can provide nitrous oxide ("laughing gas"), oral sedation, and IV sedation, which essentially allows you to sleep through your treatment. You won't feel anything during your procedure or remember it afterward.
TMJ Treatment
Constant pain, popping, stiffness, or locking from your jaw may indicate a TMJ disorder. Your TMJ, or temporomandibular joints, are the hinges that enable your mouth to open and close. Dr. Barksdale can restore natural, comfortable jaw function in one of two ways: He can fit you with a customized mouthguard that prevents teeth grinding/clenching and allows your jaw and facial muscles to relax, or he can ease tense facial muscles by introducing BOTOX® into them.
Occlusal Adjustment
If your top and bottom arches of teeth don't fit together when you bite down, you may end up with damaged or loose teeth. Dr. Barksdale can correct this condition by removing small amounts of enamel from select teeth to make them a uniform height, allowing them to close together properly.
Teeth Grinding/Bruxism
Clenching and grinding your teeth, a condition called bruxism, may be something you do during sleep or while you're awake. Often due to physical or emotional stress, this habit can wear down your teeth and lead to TMJ problems. Dr. Barksdale will provide a mouthguard or recommend BOTOX injections to alleviate stress in the related muscles.
Oral Pathology Exam
Regular oral pathology exams enable Dr. Barksdale to identify any obvious signs of serious systemic health issues in your mouth and provide or recommend the appropriate treatment. Early detection is key to overcoming dangerous health conditions!
Crowns and Bridges
If your teeth are coming loose, are weakened by dental issues or treatments, or are falling out, Dr. Barksdale can often restore them with
crowns or bridges
instead of pulling or replacing them.
Gum Disease Treatment
What starts out as redness and swelling in the gums can grow into an incurable condition that endangers your medical health. Dr. Barksdale is equipped with a state-of-the-art, minimally invasive system to treat and cure gum disease. LANAP® (Laser Assisted New Attachment Procedure), is an FDA-approved
periodontal treatment
that enables him to sanitize, remove, and reseal diseased tissue without scalpels or sutures.
Need a Dentist? We Do it All.
Get in Touch
Credentials and technology make Barksdale Dentistry your top choice.
Smile Design Preview